Religious
800 Wright Avenue, Greenwood, SC 29646, United States
Highlights the beliefs, mission statement, activities, ministries, prayer requests, and photo album for this active Greenwood, South Carolina United Methodist Church. Also includes our worship schedule, contact information and driving directions.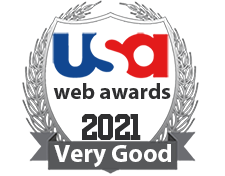 f-54 green park, delhi, delhi, India
Related resource to the religious culture of India- in the Asian region;Highlights Spiritualism, Radha Krishna temples of Vrindavan.Detailed information and variety of free wallpapers in varyingsizes depicting Vrindavan festivals, photo galleries. Selecti ...
green park main, new delhi, New Delhi, United States
https://www.radhavallabh.com/radhakrishna-store/
Shopping India Radha Krishna Spiritual Store- Online Buy God Dress Deity Jewelry, Laddu Gopal dress, Online Krishna Dress, Radha Krishna Dress, God Shringaar, Durga Mata dress, Jagannath dresses Janmashtami Festival God Store.
F-54 GREEN PARK, delhi, delhi, India
Radha Krishna temples of Vrindavan, Free Bhajan Mp3 Downloads, Books E-store, Literature, Festivals, Blog, Wallpapers, Games.
rani sati temple jhunjhunu temple , Rajathan, jhunjhunu, Rajasthan, India, 3020312
Shri rani sati dadi is a famous indian deity who worshiped all over india. her famous temple is located at jhunjhunu in Rajasthan state .